Bournemouth star Ryan Fraser is demanding a huge wage from clubs interested in his services according to reports. The winger will be out of contract this summer and is set to leave on June 30th, as he has failed to agree to a short term deal with the Cherries.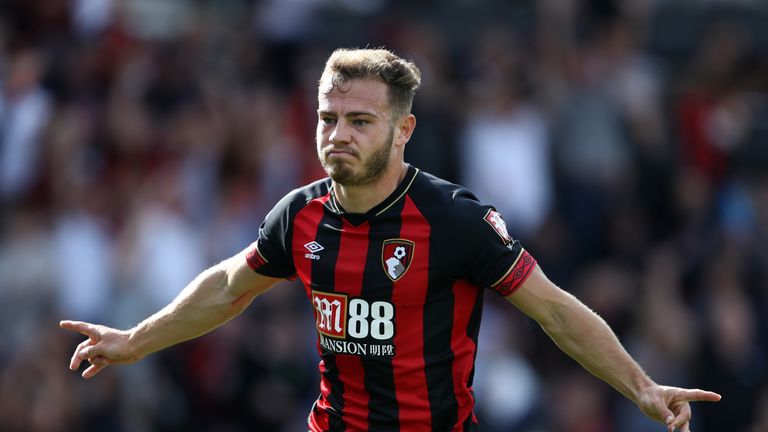 According to the Times, Fraser is wanted by West Ham, Arsenal and Tottenham Hotspur but the trio are put off by his wage demands. The pacy winger wants a wage of £100,000 per week which is triple what he earns. Arsenal lead the race for Fraser. The club made a move for the player in January but no deal materialized. Mike Arteta is a fam of the player and he has given the club the go ahead to sign the player.
West Ham are another club in the race
for the signature of the pact winger. Former Hammer star James Collins believes that Fraser is a top quality player who has proven himself in the Premier League. He believes the addition of the player will add the quality to the attacking third of the club.
Fraser is at a vantage position as he is a free agent and believes that he should be rewarded handsomely since there is no transfer fee involved. The Bournemouth ace is known for his pace and creative ability since his breakout campaign some seasons back.
Tottenham are in need of creativity on the wings and Mourinho believes that Fraser can be a cheap solution to the problem. While Arsenal and Everton are also interested in adding depth to their attacks. A major concern for the clubs is post Covid-19 financial uncertainty hence the caution in transfer deals.